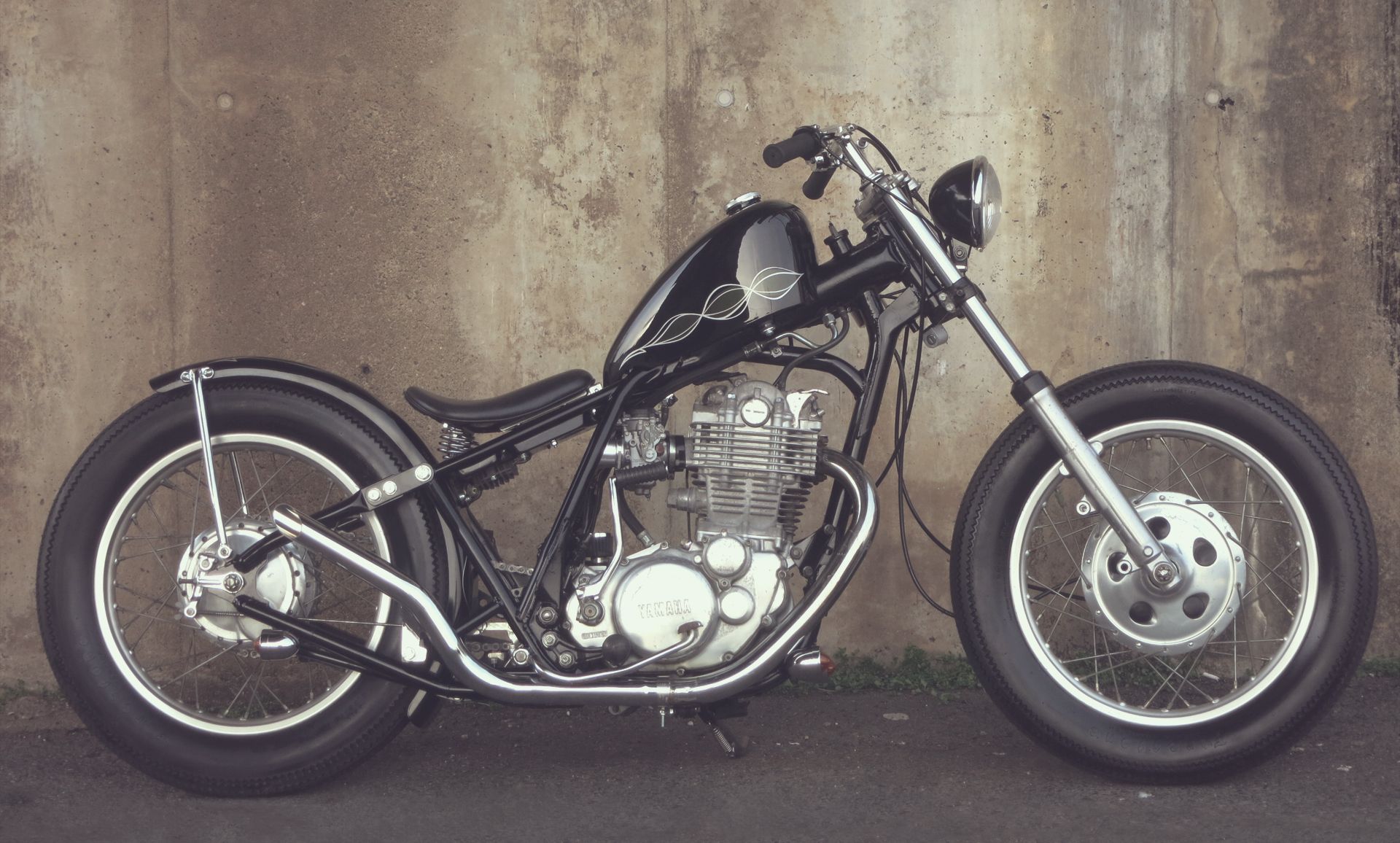 Custom Motorcycle Shop
2%er
Custom Motorcycle & Original Parts for Yamaha SR400/500
SR POSSIBILITY, Shiga Japan.
We are custom bike builders keeping a shop in Shiga Japan.
We build various of custom bikes like Jap street, B-class chopper, Bobber, Cafe-Racer and Chopper style from the body of SR 400/500.
We also provide original custom parts specialized for SR 400/500 and some universal parts.

CUSTOM PARTS, HELMET, GOODS
We have Global Store
Please Contact us if you have any question
Contact